Dermal Fillers
For many people, the younger they look, the better they feel about themselves. With age, the skin naturally starts to lose its elasticity as the collagen in the body starts to diminish. Injecting Dermal Fillers replaces the volume lost with age by plumping it up and making it firmer. This smooths out finer lines and wrinkles, as well as rehydrating the skin from within.
There are many different fillers on the market today, including Restylane® and Juvéderm® ULTRA. These products contain hyaluronic acid of non-animal origin which are highly biocompatible, offering clients immediate and long-lasting results with no preliminary testing.
Skin revitalisation – (injectable moisturisers)
With Restylane Vital® using micro injections of hyaluronic acid to improve skin quality on the face, neck and décolleté. Restylane Vital® boosts skin elasticity leaving it looking smoother and feeling firmer and more toned.
What is the benefit of hyaluronic acid?
Hyaluronic acid is found in the skin and is used to retain and preserve moisture levels. With age it naturally diminishes and as a result the skin dries out and becomes wrinkled.
Restylane® and Juvéderm® ULTRA replaces the hyaluronic acid that has been lost and as it plumps the skin it also re-hydrates.
What are the treatments like?
Dermal filler treatments usually takes no longer than 30 minutes so can therefore be easily fitted around your other commitments.
You can see the results instantly and the effects can last for as long as 6 to 9 months in the lips and up to one year in other facial areas. Best of all, because it is not permanent you can remain in control of your looks in the months and years ahead.
What areas can be treated?
Frown or worry lines
Horizontal forehead lines
Crows Feet
Frown lines
Nasolabial lines
Marionette lines
Lip plump
Lip argmentation
Cheek enhancement with SubQ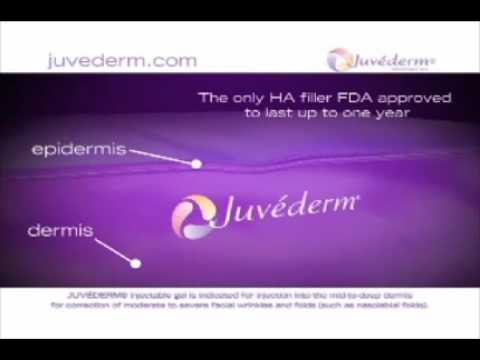 ®